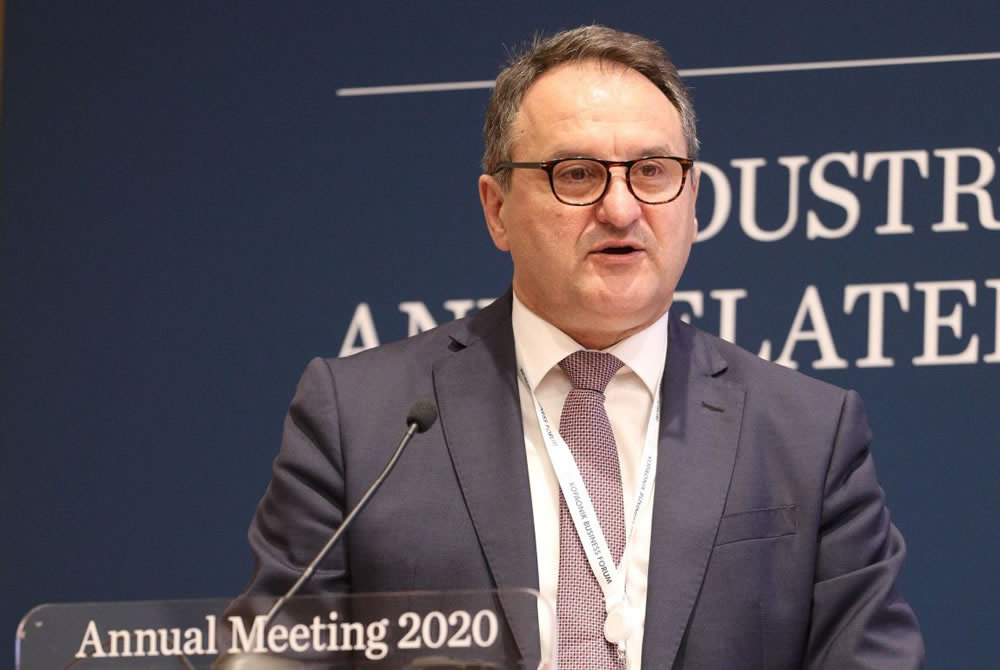 The 27th Kopaonik Business Forum, which attracted the largest number of participants so far, ended with the address of the Serbian Prime Minister, Ana Brnabić, and with the closing remarks of Aleksandar Vlahović, President of the Serbian Association of Economists.
The Forum was attended by more than 1,300 participants, approximately 200 panelists, and it included 28 panels that brought about some interesting debates.
"For several years now, Kopaonik Business Forum has been trying to set up a platform for dialogue between different participants of social and political life, and in accordance with this aim, the Forum is attended by businessmen, academicians, members of the scientific community, representatives of international financial organizations, but also economic policy makers. We believe that only a well-argued discussion between the said attendants may give rise to high-quality sustainable solutions", Aleksandar Vlahović, President of the Serbian Association of Economists and President of the Program Committee of the KBF, concluded.
This year's edition of Kopaonik Business Forum was also regional in character.
"We will try to regionalize the convention even more, and to allow increasingly more room for regional topics of mutual interest."
The main topic of the Forum was "Industry 4.0 and Related Issues - The Challenges of the Future".
"This year, we defined a main topic that was equally relevant to all the countries in the region, because major drastic changes are in motion that would change the world, the way of producing, distributing and exchanging values, and that would also change the relationship between individuals, as well as between all the institutions and the individual."
The other topics addressed by the Forum were in line with the main topic. Hence, there were talks of education which, according to Mr. Vlahović, needs to be the pillar of development policy in Serbia and the entire region, of artificial intelligence, but also of the need to pay special attention to climate changes.
"The fact is that this particular issue has become especially important over the last several years. We need to allocate a portion of capital investments to this field, given that it may be beneficial for increasing growth."
As far as Serbia is concerned, Aleksandar Vlahović points out that the conclusion is that Serbia has achieved macroeconomic stability, as well as that there is fiscal room for sustainable growth.
"At present, it is still premature to reach actual and specific conclusions, but in the upcoming period we will have summarized conclusions from all the panels and we will prepare a document titled Kopaonik Consensus that we will then present to the public, but also to all of the economic policy makers, the Government of the Republic of Serbia and the National Bank of Serbia", Vlahović concluded.