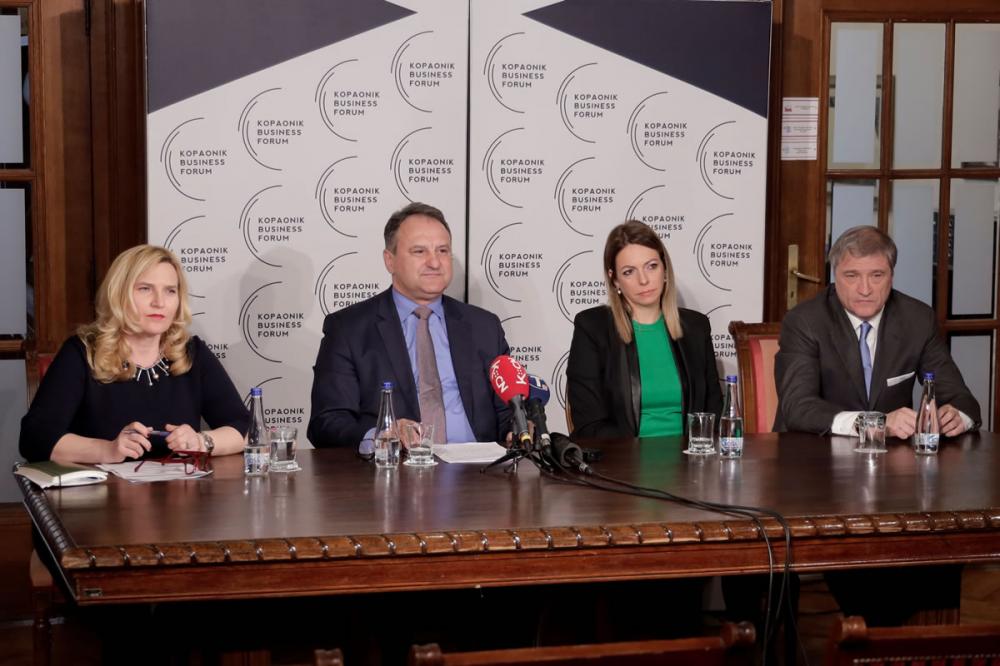 Interest for the greatest regional business event is growing year after year; more than 1,300 participants are expected to attend and instigate talks of how Industry 4.0 is a challenge of the future.
February 25th, 2020 – Is our country's macroeconomic stability a sufficient precondition to secure Serbia's strong growth? How prepared are we for the changes brought about by Industry 4.0? Who are the main actors and drivers of the global economy based on innovations, Industry 4.0, and universal mobility? Participants of this year's Kopaonik Business Forum, to be held from March 1st to March 4th, will try to provide answers to these questions. The greatest regional business event attracts more and more interest every year, and this year's edition will include 1,300 participants attending 28 panels, three plenary sessions, seven special events, two special addresses, and some new formats – two hard-talk interviews.
Topic of this year's Forum is "Industry 4.0 – The Challenges of the Future", and "the Serbian Davos" will convene in one place more than 1,300 participants, including the Serbian Prime Minister, the Governor and the President of the Council of the National Bank of Serbia, the President of the Serbian Academy of Sciences and Arts, the President and members of the Fiscal Council, ambassadors of developed countries, representatives of international financial institutions, presidents of chambers of commerce in the region, most relevant CEOs from the real and financial sectors, major regional investors, successful entrepreneurs, foreign investors, directors of public enterprises, mayors and representatives of local self-governments, and the most esteemed Serbian experts on economic theory.
"Kopaonik Business Forum has traditionally been a place of constructive debates and critical analyses of everything that has been achieved between the two editions of the Forum, and we would also like to initiate topics that reflect ongoing social problems, such as brain drain. We are aware of the importance of Industry 4.0 and of the opportunities it brings. Nevertheless, to exploit its potential on a national level, we need to put in place social and political strategies. This is why it is important to use this Forum and to discuss through the prism of the key topic "Industry 4.0 - The Challenges of the Future" how prepared we are for all the changes that await us with Industry 4.0, whether our education system is equipped to support Industry 4.0, how to define an inclusive-growth policy and how it is connected with smart specialization strategy, what is the relationship between Industry 4.0 and certain industries, as well as climate changes and the role of circular economy", Aleksandar Vlahović, President of the Serbian Association of Economists and President of the Program Committee of the KBF, said during today's press conference.