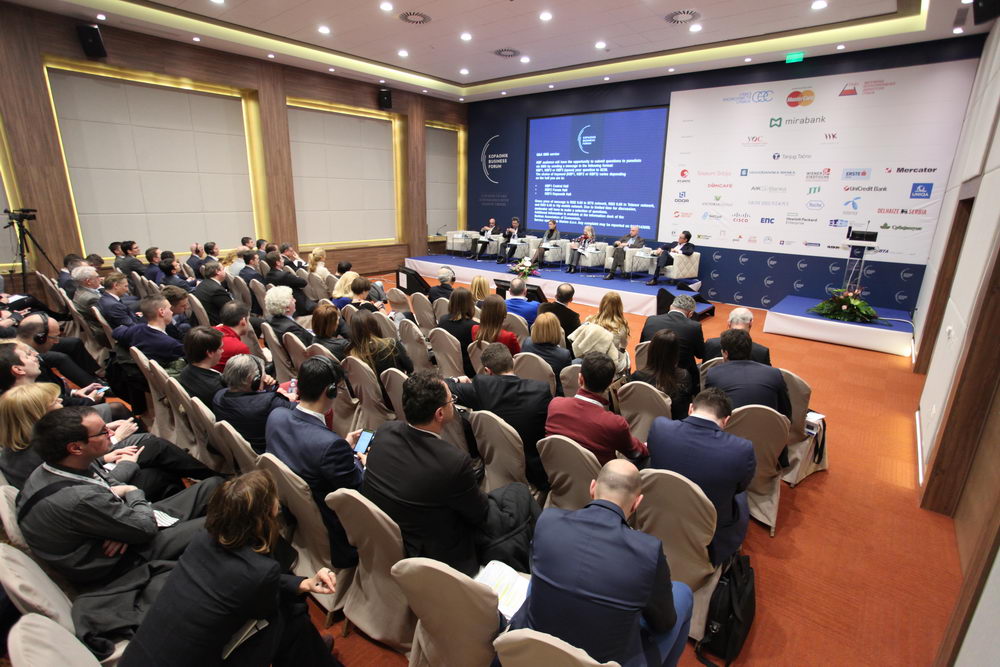 The Serbian Association of Economists and the Serbian Association of Corporate Directors, in partnership with Mastercard, are organizing the XXV Kopaonik Business Forum. This year's jubilee Forum is to be held from March 4th to March 7th 2018 at the Congress Center of the Grand hotel at Kopaonik. This year we expect over 1,500 participants, eminent professors, government officials, members of the diplomatic corps, businessmen, domestic and foreign investors, and representatives of international financial organizations. Over the last nine years, the patron of the concept of the Forum has been the Prime Minister of the Government of the Republic of Serbia.

Central topic of the Forum will be:
"Beyond expansionary austerity: What Serbia's economy should do to transfigure fiscal stability into sustainable growth"

The program of the Forum, its structure and list of participants shall be published no later than December 15th of the present year on the website of the Serbian Association of Economists, www.ses.org.rs. Participants may apply as of January 10th 2018.

As organizers of Kopaonik Business Forum, we strive to maintain and nurture cooperation between relevant stakeholders and thereby to offer an interactive platform which includes dialogue, debate, exchange of opinions and spread of knowledge. At the end of the Forum, we shall present a document titled "Kopaonik Consensus", which will sublimate the most important conclusions of our three-days' work and which we shall address to the Government of the Republic of Serbia and to the National Bank of Serbia. It will be our contribution to designing plausible and efficient policies with the aim of continuing the economic transition of Serbia in a swifter and high-quality manner.